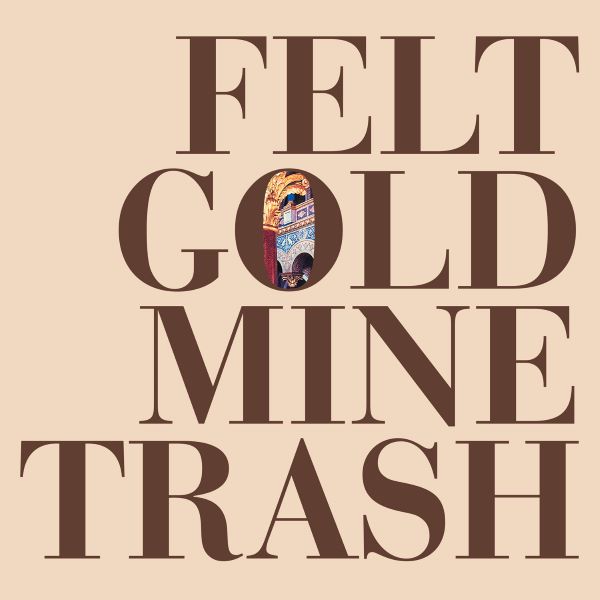 Felt - Gold Mine Trash (Color Vinyl) LP
$27.98
Label: 1972
Limited brown vinyl edition.
Lawrence Hayward knew that he wanted to be a pop star as a teen, and he devised a plan to release ten albums and ten singles over ten years to make that dream come true. A particular and determined individual, he would only be known as Lawrence from that day forward. His hopes for stardom would be pinned on his newly formed band, the succinctly named Felt. Soon signed to Cherry Red Records, Lawrence's achingly cool vocals and the group's way with walking melodies were evident on their debut for the label, "Something Sends Me To Sleep." This compilation collects material from Felt's Cherry Red period of 1981 to 1985, kicking off with that confident start, assembling numerous high points, and closing with their biggest hit, "Primitive Painters."
This phase of the band is defined by the songwriting partnership and unique interplay of Lawrence and guitarist Maurice Deebank, with Deebank's stylish and confident playing the envy of many of their counterparts. He delivers a constant string of shimmering hooks that wrap themselves around and over top of Lawrence's more traditional beat combo song structures, as if trying to fit four songs worth of ideas into a pre-set radio friendly cutoff time. It works wonderfully as Lawrence always counters with a solid bedrock.
In one of many brushes with the brass ring, in 1984 Felt recorded versions of "Dismantled King Is Off The Throne" and "Sunlight Bathed The Golden Glow," for the newly formed and Warners-backed label Blanco y Negro, in hopes that the band would follow their A+R man Mike Alway to the executive suite. Despite putting forward two of their finest songs, it was not to be. While major label dreams had to remain on the shelf, fans were delighted to be able to hear these beautifully stripped down and more direct versions when this compilation was released a few years later.
By 1985 the Felt roller coaster was something Maurice Deebank was constantly getting on and off of. As Gary Ainge always kept the beat, and Lawrence never lost focus, they were joined by local teen prodigy Martin Duffy on keyboards, filling out the arrangements, and following Deebank's racing six-string cascades in "The Day The Rain Came Down" you can even hear a tiny hint of the next phase of the band in Duffy's organ before Maurice swoops to the finish. The newly expanded Felt would then put everything they had into making one of the defining releases of the 80s: "Primitive Painters."