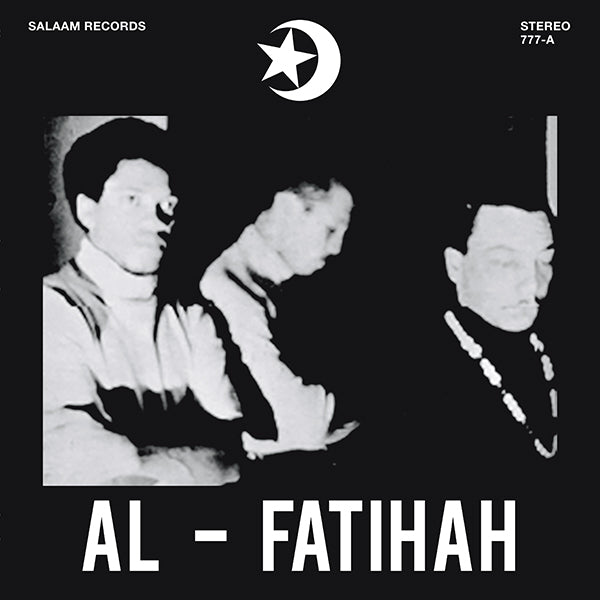 Black Unity Trio - Al-Fatihah LP
$34.98
Label: Gotta Groove
2nd pressing with alternate cover.
Black Unity Trio – Al-Fatihah quite possibly was the first-ever independently-released free jazz record. Originating in Oberlin, Ohio as the Black Unity Quartet, and ultimately becoming the Trio (Abdul Wadud, Yusuf Mumin, and Hasan Al Hut), the group recorded Al-Fatihah in December 24, 1968 at Agency Recording Studio (which was located upstairs in the building housing the legendary Agora Theatre in Cleveland, Ohio). The album ultimately was released in May 1969 in an edition of 500 copies.
The album has been legendary among collectors, producers, and DJs in the past several decades, and has been sampled numerous times on other releases. Much mystery surrounded the origins of the album, as well as the status of the musicians, until 2020 when The Wire published an interview with Hasan.
Many underground jazz purists know about the intense, though relatively short-lived hotbed of avant-garde jazz in Cleveland, Ohio during the mid-to-late 1960s. Clubs such as Leo's Casino, Jazz Temple, The Doan Club, Le Cave and a few private clubs saw many young avant-garde jazz acts during this time period.
We have spared no expense in making this reissue. Our friend Grammy-Award recipient Paul Blakemore's restoration and remastering work cleaned random ticks from the original source, as well as greatly improved the balance to bring out some of the instrument subtelties which were barely, if at all audible, in the original pressing.