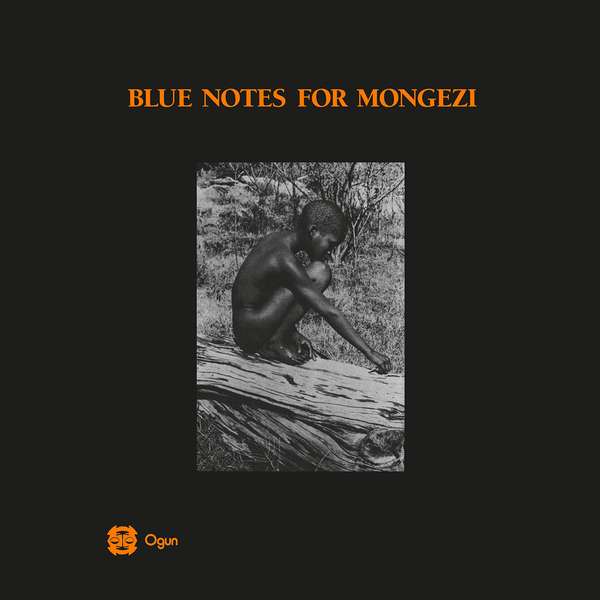 Blue Notes - Blue Notes For Mongezi 2xLP
$37.98
Label: Otoroku
Otoroku is proud to present the first vinyl reissue of Blue Notes For Mongezi, one of the most passionate celebrations of a life in music ever laid to tape. Recorded in late 1975 by Blue Notes, then reduced to a quartet - Dudu Pukwana on alto sax, whistle, percussion, and vocals; Johnny Dyani on bass, bells, and vocals; Louis Moholo-Moholo on drums, percussion, and vocals; and Chris McGregor on piano, and percussion - and issued the following year by Ogun, the album is a kairos; the first commercial release by one of free jazz's seminal ensembles, captured them 13 years after their founding - at the height of their powers - delivering an explosive dirge dedicated to Mongezi Feza, their former bandmate and friend.
Blue Notes were founded in Cape Town in 1962 and stand among the most important ensembles in the history of jazz. Artistically brilliant and groundbreaking - gathering, within a few short years, a devoted following that included Don Cherry, Steve Lacy, Abdullah Ibrahim, Dexter Gordon, Kenny Drew,Keith Tippett, Evan Parker, John Stevens, and numerous others - they were also the first widely visible multiracial band in South Africa.
As a mixed race band under South African apartheid; this group of friends and like-minded artists - Chris McGregor, Mongezi Feza, Dudu Pukwana, Nikele Moyake, Johnny Dyani and Louis Moholo-Moholo - existed within a context that viewed their mere existence as a dangerous and subversive act. In 1964, as the pressure mounted, they joined an exodus of musicians leaving for Europe, eventually settling in London during the following year. Sadly, not long after arriving and facing continued economic peril, the group buckled. Johnny Dyani left to join Don Cherry's band. Moholo-Moholo and Dyani followed suit and joined Steve Lacy on tour, and the remaining members morphed into a number of ensembles that eventually grew to become Chris McGregor's Brotherhood Of Breath.
In late 1975 however, Mongezi Feza - in the midst of a fruitful period collaborating with Dudu Pukwana, Johnny Dyani, and Okay Temiz - suddenly passed away at the age of thirty from pneumonia. Nine days later, on the 23rd December, following the memorial service to their friend, Pukwana, Dyani, McGregor, and Moholo-Moholo gathered in a rehearsal room in London and set out to play. Fittingly, no discussion took place before or during the session. The music was left to say it all.
The resulting double LP coalesced into four long-form movements that occupy a side each, collectively unleashing an onslaught of free jazz fire, fluidly covering a remarkable range of moods and tactical approaches across it's length. For anyone encountering the Blue Notes for the first time, the album must have felt like being blindsided by a brick, adding a profound sense of credence to Moholo-Moholo's belief that free improvisation was intrinsically linked to the Pan-African temperament. In the band's hands, the idiom sounds like nothing else and exactly as it should.
A frenzied funeral dirge, a cry, and catharsis, the record rises and falls between playful and joyous movements of deconstructed song, rhythmic and vocal tribalism, and churning, instrumental free expression. It indicates not only a possible future for musical expression - as all truly avant-garde music does - but also the very roots of music itself, illuminating, through abstraction, the far-flung, ancient roots currently carried by the New Orleans "first line" march to the grave. It is a decidedly African vision of free jazz, coalescing as a collective expression of celebration and loss on a cold London day. It is a masterpiece unfolding in real time - out on a limb and laden with risk - created by four of the most talented voices the idiom has known.