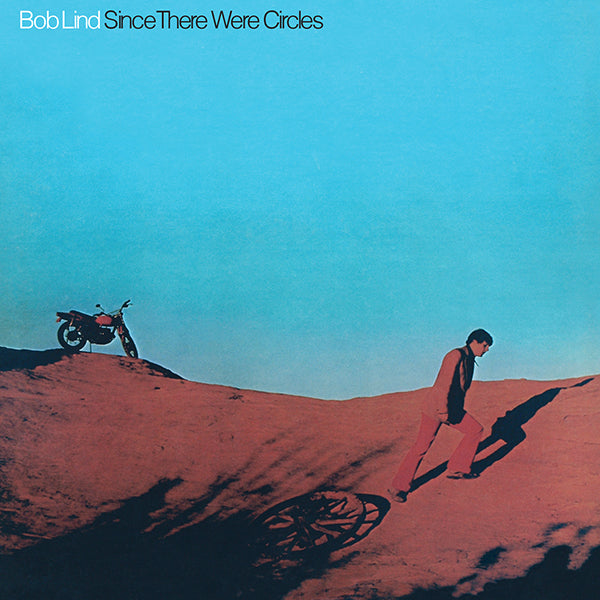 Bob Lind - Since There Were Circles LP
$23.98
Label: Antarctica Starts Here
Singer-songwriter Bob Lind will forever be remembered for the 1965 hit "Elusive Butterfly," but his career is so much more interesting than the fading wonder of that one song. Once a hard-partying buddy of Charles Bukowski, Lind was the inspiration for the character "Dinky Summers," a down-on-his-luck folk singer in Bukowski's 1978 novel Women. Lind also doubled as a writer, penning a number of novels and plays as well as serving as a long-time staff writer at the lowbrow tabloid Weekly World News.
If that wasn't enough, Lind is also responsible for one of the greatest major-label "loner" albums of all time, 1971's Since There Were Circles. After several years languishing without a second hit for the World Pacific label, Lind signed to Capitol and went into the studio with some of the biggest names in the LA country-rock scene including Doug Dillard, Gene Clark, Bernie Leadon and legendary session bassist Carol Kaye. While the record was well-received critically, it sold poorly and marked Lind's bitter departure from the music business for several decades.
The intervening half-century has been incredibly kind to Since There Were Circles, and it is now regarded as a cult masterpiece that pairs perfectly with Gene Clark's No Other, Bobby Charles' self-titled Bearsville album and Lee Hazlewood's Cowboy In Sweden. Lind's songwriting here is vastly darker and more self-reflective than anything from his folk-pop period, and the production is simultaneously loose and rootsy, yet lushly orchestrated and occasionally bombastic. Lind somehow manages to bring it all together with wry delivery and literate detail. Comes with lyric booklet.