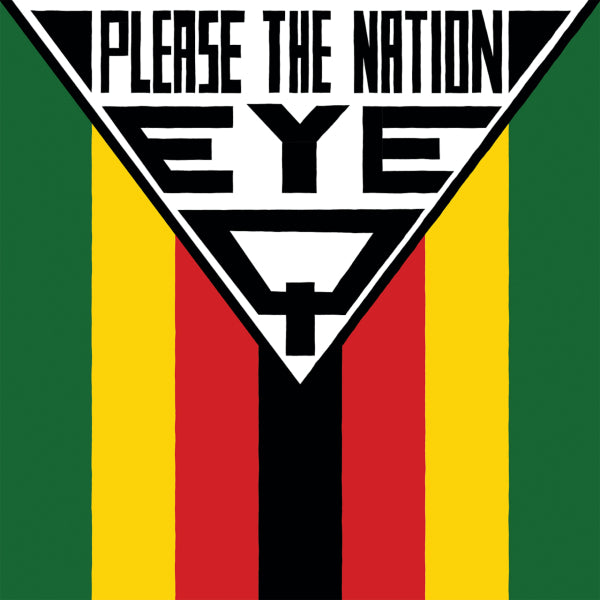 Eye Q - Please The Nation 2xLP
$55.98
Label: Now Again
Just as the hippie era came to an end in America, a second 60s was beginning: in what is now Zimbabwe, young people created a rock and roll counterculture that drew inspiration from hippie ideals and the sounds of Hendrix and Deep Purple. The kids in the scene called their music "heavy," because they could feel its impact, and it resonated from Zambia to Nigeria.
At its peak in the mid-70s, the heavy rock scene united tens of thousands of young progressives of all racial and social backgrounds. The country was called Rhodesia then, one of the last bastions of White rule in Africa, and heavy rockers defied segregation laws and secret police to make a stand for democratic change.
Eye Q is one of the greatest bands of the scene: their rock stands on par with the early Zamrock of WITCH and Ngozi Family. Please The Nation encapsulated Eye Q's desire to forge forth, in a new, free country, and this set collates their 7" singles, ultra-rare album and songs from master tape and presents their music for the first time outside of Zimbabwe.
In the accompanying oversized booklet, a trio of authors collaborate to tell the Eye Q story, and to investigate the genesis of the heavy rock scene under Ian Smith's racist, oppressive government, and its dissipation after Zimbabwe's liberation.