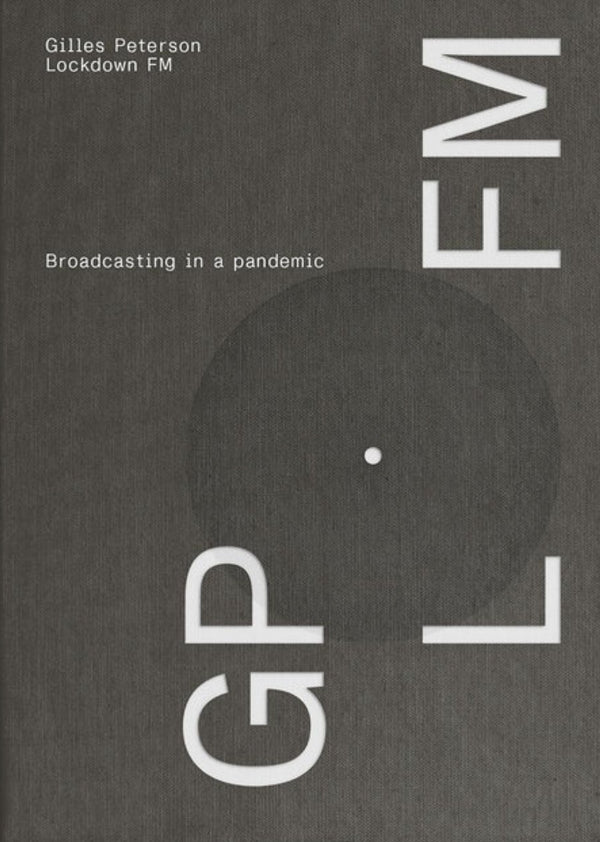 Gilles Peterson - Lockdown FM: Broadcasting In A Pandemic Book
$84.98
Label: Brownswood
Hardcover first edition.
This radical book project was conceived as the nation emerged from the very first lockdown. It is built around the playlists from eighty Worldwide FM and BBC6 Music radio broadcasts Peterson made, following Boris Johnson's lockdown announcement on 23 March 2020. As the pandemic closed in, Gilles Peterson retreated to the Brownswood basement and his family "bubble." He embraced his passion for running. For the first time in a long career of DJ-ing globally, life as he knew it came to a halt so this personal, and often intimate recollection, picks out key cultural moments during what was an incredibly unique time.
Edited by Straight No Chaser's Paul Bradshaw with design /art direction by Hugh Miller, Gilles Peterson's Lockdown FM concept came to life through a period of intense improvisation. The result is extraordinary. It follows a timeline we all lived through and cements the vital role that music, and those who create it, played – and continue to play – in helping us all get through a genuinely unprecedented time.