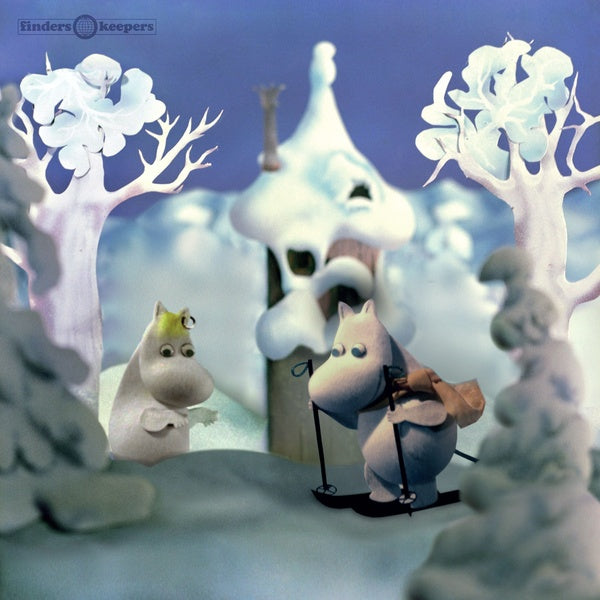 Graeme Miller & Steve Shill - The Moomins LP
$28.98
Label: Finders Keepers
Limited Winter Wunderland cover edition of 500.
Imagine, if you will, a foreboding homemade electro-acoustic, new age, synth-driven, proto-techno, imaginary world music created on a Portastudio soundtrack for a Polish-made animated fantasy based on a Finnish modern folk tale and created for German and Austrian TV, composed in 1982 by two politically-driven post-punk theater performers from a shared house in Leeds. To even the most perspicacious and adventurous of alternative music fans, the genuine bloodline of this previously unreleased record already begins to sound like an entire record collection in one sitting. It would be surprising if this project's ambitious and exotic credentials didn't tick at least one box on your musical matrix and without one drop of unnecessary nostalgic hyperbole this project already sounds like the perfect fantasy record that you've never heard. From the same social landscape as Gang Of Four, The Mekons, and Impact Theatre Co-operative – armed with a Wasp synthesizer, an ocarina, and a cassette of the Robinson Crusoe music taped off the TV, Graeme Miller and Steve Shill used minimum means for maximum mayhem, instilling over 35 years of dream-like illusory fuzziness and freakiness into the memories of a generation of school age TV addicts waiting for the next five minute fix of outer national fuzzy felt folklore.
Collected here, all in one place for the first time, Finders Keepers, in close collaboration with the original composers, present the first-ever full soundtrack release for the UK-specific cult animated series. Finders Keepers take the original homemade micro-melodies and reintroduce them to a musical landscape where fans of vintage electronics, concrète tape effects, pocket percussion, and domestic synths are finally ready to be reunited with the magnetic music of Moominvalley.