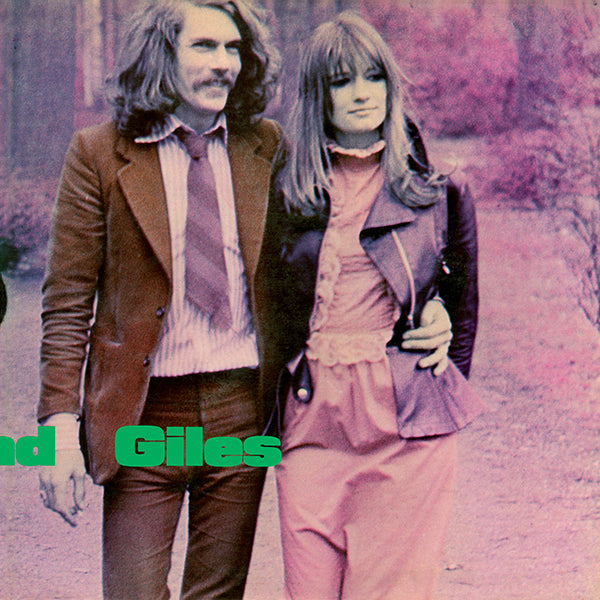 McDonald And Giles - s/t LP
$30.98
Label: Panegyric
The shock of King Crimson's arrival, ascendancy and transatlantic success – all in a period of just under a year carried within it the seeds of the line-up's implosion in December of 1969 when Ian McDonald and Michael Giles left the band.
Taking up the option to record an album as a duo - with Michael's brother Peter taking the role as bass guitarist – the eponymous album was recorded in the summer of 1970 and released in the UK in November of that year. It was and remains a classic of the late British Underground era – an album that could only come from that particular time and place and, very obviously, an album that was always intended as just that – a studio construct with no evidence that it was ever imagined as music that could or might be played on the 1970 gig circuit – (though some of the material would be performed more than thirty years later in 2002 by the 21st Century Schizoid Band).
Inevitably perhaps, there was some continued crossover with King Crimson activities – both Michael and Peter played on the Jan/April sessions for Crimson's In the Wake of Poseidon prior to the recording and Peter Sinfield contributed lyrics for side 2 of McDonald & Giles' "Birdman." Inevitable also, that some material had a shared lineage with KC, most notably in "Flight of the Ibis," as it was the original melody for what became "Cadence and Cascade."
But if Mike's instantly recognisable drum sound and position as that generation's most gifted drummer and Ian's skills as a multi-instrumentalist and composer were, by this point, established, the considerable charm of the record comes from the different direction in which the duo took some of the familiarities from their earlier shared band – both compositionally and in arrangements – the vocal harmonies on Birdman more reminiscent of late Giles, Giles and Fripp, the expanded sound coming – not from a mellotron but from full string and brass sections, Steve Winwood's piano and organ solo sound on the "Turnham Green" section of album opener "Suite in C" would be instantly familiar to anyone who had heard the July 1970 released John Barleycorn Must Die album and the overall album had a gentler, more wistful, autumnal sound than anything Crimson would record.
Although not a huge success when initially released, the album became a cult favourite and garnered a broader following over the ensuing years to the point where it is now much better known than it was in 1970/71.

The original stereo masters to the album – along with the original multi-track tapes – were returned to the control of the artists in late 2021. This is the first official release of the album on vinyl in decades & the first time since 1970 that the album has been cut from the original masters. Pressed on 200 gram super-heavyweight vinyl.