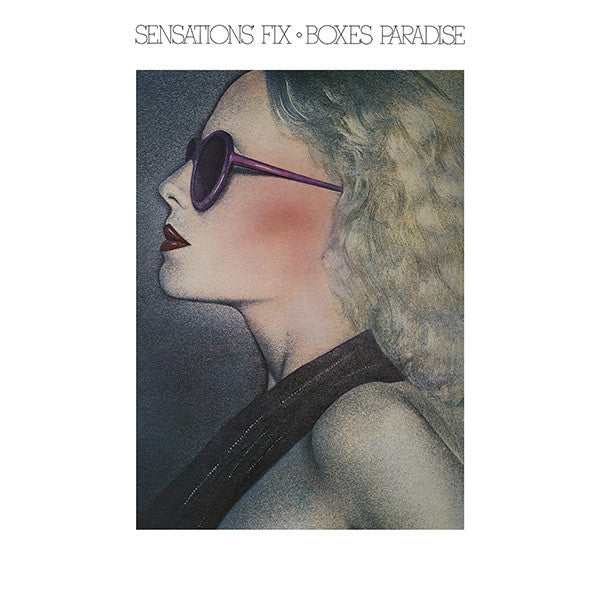 Sensations' Fix - Boxes Paradise LP
$27.98
Label: Vinyl Magic
Limited purple vinyl edition of 500.
Listening today to the music produced by Sensations' Fix, a project founded and directed by Franco Falsini in '70s, can't just leave anyone indifferent. Already in the mid-'60s, Falsini was involved full-time in musical activities: a tireless traveler and experimenter, an artist with uncommon curiosity and intuition, after having lived for some time in the United States and England, he finally established again in Italy where he gave shape to Sensations' Fix and signed a contract with Polydor for the release of six records in five years. Often associated with the sound of Tangerine Dream and the so-called German "cosmic couriers," Sensations' Fix were much more than mere clones of something already existing.
Boxes Paradise is the fifth Sensations' Fix album, originally released in 1977 and never officially reissued on vinyl to date. Musically, it follows the same path inaugurated on the previous Finest Finger, with an even more refined and elegant production, more structured and longer tracks (three out of seven exceeding the 6-minute length), all sung by an increasingly confident Franco Falsini. There are also various instrumental sections, guitar solos and "spacey-sounding" keyboards reminiscent of the band's previous records. A real gem that sounds fresh and ripe even today!
Sensations' Fix albums are generally difficult to find; almost none of them has been reprinted in over forty years, but thanks to this series of reissues on the VM label it is now possible to rediscover them all.