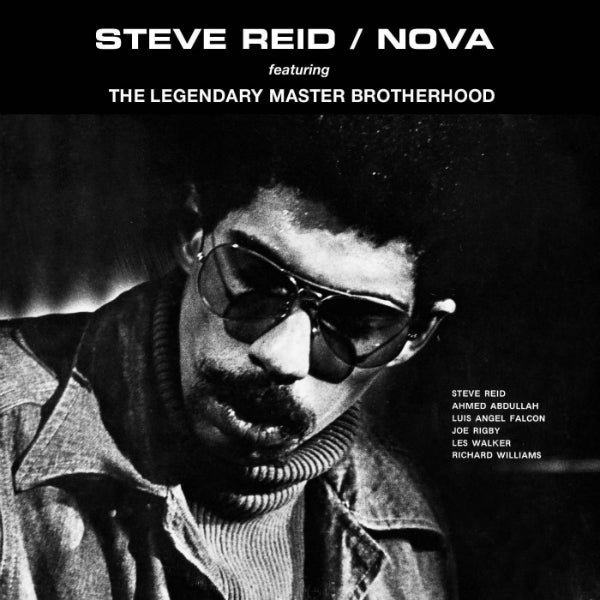 Steve Reid - Nova LP
$30.98
Label: Soul Jazz
Limited red vinyl edition.
As a radical jazz artist, Steve Reid played with an extraordinary group of artists – Miles Davis, Sun Ra, Fela Kuti, James Brown, Ornette Coleman, Lester Bowie and many more. He began his career as a teenager in the 1960s as a drummer at Motown.
Reid was born in the South Bronx, and grew up in Queens, New York, three blocks away from John Coltrane. In 1969, Reid refused to enlist in the Vietnam war; he was arrested as a conscientious objector and given a four-year prison sentence.
Upon his release in 1974, he formed the Legendary Master Brotherhood and the independent record label, Mustevic Sound, to release his debut LP Nova.
At the start of the 21st century, Steve Reid began a successful collaboration with Kieran Hebden (Four Tet), who Reid referred to as his "musical soul mate," resulting in a number of joint albums. Reid died in New York in 2010. Subsequently the Steve Reid Foundation was set up in his name, to help aspiring musicians and artists.